PBXact


PBXact is a complete UC solution for businesses based on FreePBX. Depending on the business size and needs, there are several systems to choose from.

What is common for each system?

Easy installation and management are guaranteed with an intuitive web-based GUI, so no SIP or Linux knowledge is required. They support IP, ISDN trunks or analog lines and you can use any SIP telephone or soft client. Systems are cost-effective and have 1-year warranty.

Each system comes with support for advanced VoIP features and applications like unified communications, contact center support and IP trunking.

What makes these phone systems truly UC enabled is Zulu UC desktop integration. Zulu UC provides users with softphone with chat, presence control, SMS and fax capabilities, click to call from web browsers / email clients, and call pop for CRM and help desk integration. Download datasheet here

PBXact phone systems
PBXact 1200 NEW

See also

PBXact 25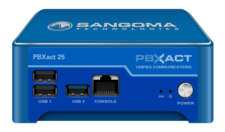 Features
Ideal for small businesses
Supports up to 25 users and 15 simultaneous calls
4 Gigabit Ethernet ports
1 Serial console (RJ45)
1 VGA
3 USB ports
Zulu UC integration


PBXact 40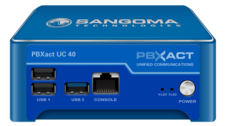 Features
Ideal for small businesses
Supports up to 40 users and 30 simultaneous calls
4 Gigabit Ethernet ports
1 Serial console (RJ45)
1 VGA
3 USB ports
Zulu UC integration


PBXact 60

Features
Ideal for mid-sized businesses and branch office locations
Supports up to 60 users and 40 simultaneous calls
3 Gigabit Ethernet ports
1 Serial console (RJ45)
1 VGA
2 USB ports
2 PCI Express slots
Zulu UC integration


PBXact 75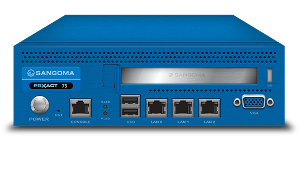 Features
Ideal for small to mid-size businesses
Supports up to 75 users and 45 simultaneous calls
3 Gigabit Ethernet ports
1 VGA
1 Serial console (RJ45)
2 USB ports
1 PCI Express slots
Zulu UC integration


PBXact 100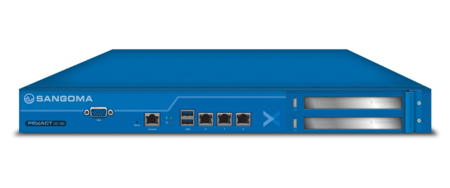 Features
Ideal for mid-sized businesses and branch office locations
Supports up to 100 users and 60 simultaneous calls
3 Gigabit Ethernet ports
1 Serial console (RJ45)
1 VGA
2 USB ports
2 PCI Express slots
Zulu UC integration


PBXact 400


Features
Ideal for contact center or enterprise office deployments
Supports up to 400 users and 150 simultaneous calls
6 Gigabit Ethernet ports
1 Serial console (RJ45)
2 USB ports
4 PCI Express slots
Zulu UC integration


PBXact 1200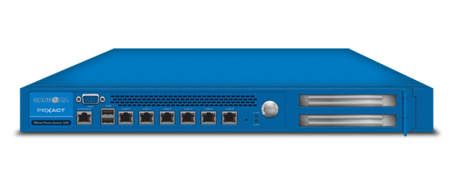 Features
Ideal for large contact center or enterprise office deployments
Supports up to 1200 users and 350 simultaneous calls
6 Gigabit Ethernet ports
1 Serial console (RJ45)
2 USB ports
4 PCI Express slots
Zulu UC integration


PBXact 2000


Features
Ideal for large contact center or enterprise office deployments
Supports up to 2000 users and 1500 simultaneous calls
2 Gigabit Ethernet ports
1 IPMI
1 DB9
1 VGA
6 PCI Express slots for PSTN cards
Zulu UC integration


PBXact 5000


Features
Ideal for large contact center or enterprise office deployments
Supports up to 5000 users and 1500 simultaneous calls
2 Gigabit Ethernet ports
1 IPMI
1 DB9
1 VGA
6 PCI Express slots (for analog, BRI, PRI, E1, T1, J1 and GSM interfaces)
Zulu UC integration