XPOL-16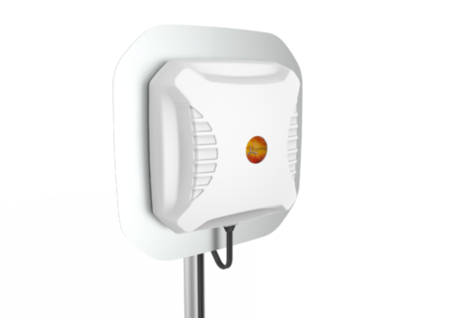 HIGH GAIN CROSS POLARISED LTE MIMO ANTENNA
450MHz-470MHz & 790MHz-860MHz & 1710MHz–2170MHz
Max Gain: 8 dBi
The antenna provides a unique frequency range from 450 – 470, 790 – 860, 1710 – 2170 MHz bands and is an innovative solution to boost reception of 4G, 3G and 2G network signals. It is a wall- or pole-mountable, dual polarised, full LTE band antenna. Incorporating two separately fed ultra wideband antenna elements in a single housing, the antenna is equipped to provide client-side MiMo and diversity support for the networks of today and tomorrow.
This is a cost-effective solution for enhancing signal reception and throughput. The XPOL-16 antenna increases signal reliability ensures higher data throughput for users and provides a stable, high-quality connection.
This improves subscriber user experience and secures client retention. It is ideal for any application using the GSM network (LTE/HSPA/3G/EDGE/GPRS).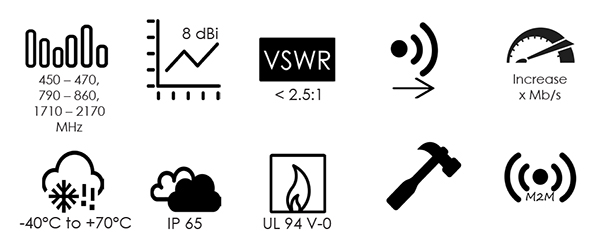 Includes the new 450 – 470 MHz frequencies
Futureproof wideband LTE antenna
Backwards compatible with 3G and 2G technologies
Two antennas in one enclosure for optimal LTE performance
Improves mobile network subscriber's user experience
Increased connectivity stability
Weather- and vandal resistant enclosure