iQsim CR250 Router


CR250 Router is a mobile communication router which serves as a convergence platform for ISDN, Mobile and IP telephony. Suitable for medium and large enterprises, CR250 optimizes telephony costs by transforming landline-to-mobile to mobile-to-mobile calls and increases enterprise communication efficiency by providing new ways to communicate with customers and partners through SMS.

CR250 enables your enterprise applications to send and receive SMS easily by connecting them to the mobile network through SMTP, HTTP and SMPP protocols. It has up to 8 GSM channels and can support up to 500 users.

CR250 is easily installed on the existing PBX and has web-based administration. In case of a failure or missing ISDN network, CR250 offers back up link for the GSM voice traffic.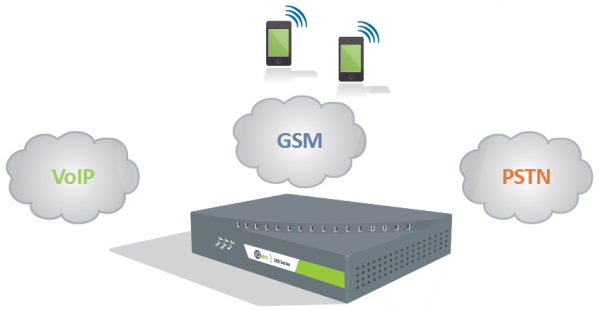 CR250 comes with value-added features such as SMS in/out, FAX, callback, or call forwarding. In addition, CR250 provides the landline-mobile One Number feature which enables any user to receive calls and FAX on their landline or DDI number.

SMS Features
SMS In/Out by HTTP, SMPP 3.4+ or SMTP (email)
Notifications (sent and delivery)
SMS Reply, STOP (unsubscribe), SMS Flash
Multi-network Voice routing : VOIP, GSM, ISDN
Incoming/Outgoing calls
Callback by call or SMS
Last caller


See also