HELI-22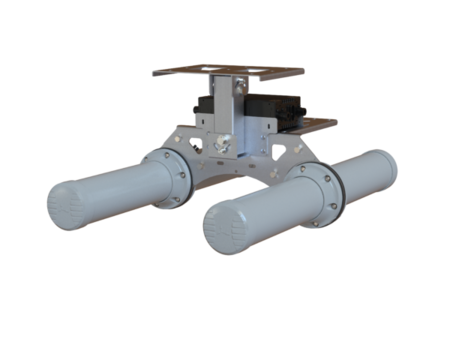 BI-DIRECTIONAL, DUALBAND MIMO TUNNEL ANTENNA 2400-2500 MHZ, 5000-6000 MHZ
Max Gain: 9 dBi(2.4GHz) & 11 dBi(5GHz)
The HELI-22 forms part of a series of Mini-HELI antennas. These antennas are only mini in size relative to their bigger brothers, the HELI-3, HELI4 & HELI-8, but offer medium to high gain, which makes these antennas ideal for mining tunnels where IoT/M2M connectivity is deployed and can also be used for coverage into the stopes. The HELI-22 is a set of dual 2.4GHz and 5GHz antennas, radiating in both directions (i.e. bi-directional), which make them ideal for the coverage of both 2.5GHz and 5GHz in mining and other type of tunnels. These antennas are typically used for the deployment of IoT within the tunnel to provide telemetry and mine automation. These antennas are available in both Left Hand Circular (LHC) & Right Hand Circular (RHC) polarised antenna elements to provide optimal decorrelation within a MIMO deployment, resulting in the best of the two worlds; decorrelation due to the polarisation differences and also spatial diversity to enhance MIMO performance and RF reliability to service the most severe connectivity within a demanding mining tunnel. The dualband WiFi connection propagates around tunnel bends in a non-Line of Sight scenario and provides immunity to many of the WiFi signal disrupting objects such as trains and drilling machinery which appear to obscure the tunnel.

Bi-directional – radiates in both directions in a tunnel
Dual Frequency Band 2.4GHz & 5GHz
Left Hand & Right Hand Circular polarised for enhanced MIMO performance
Ruggedised for mining applications & water ingress protected
Ideal for Mining & Tunnel M2M and IoT deployments
Limited Release only, please enquire with your sales counterpart. This antenna is made to order.