Use cases

SIP Trunking for Enterprise
Reduce costs of local and long distance dialing charges by using VoIP delivered via SIP trunks, rather than legacy PSTN via TDM trunks.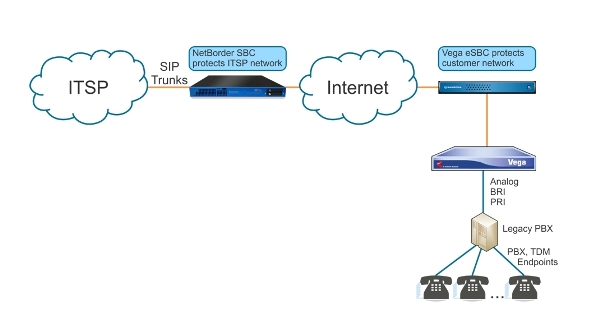 SIP Trunking for Carriers
Introduce new revenue streams by providing SIP services to your customers using legacy PSTN equipment.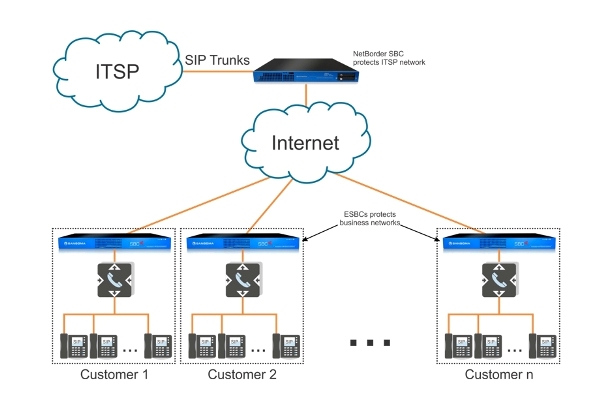 Skype for Business/Lync SBC
Use a certified SBC to integrate new Lync infrastructure and guarantee business continuity through the migration process.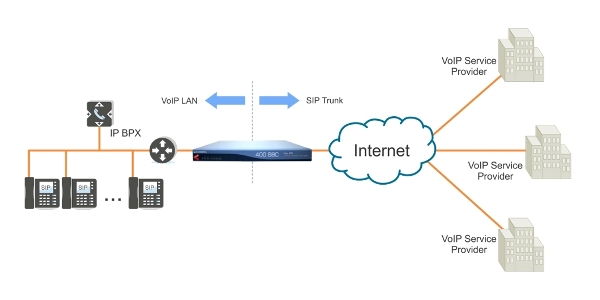 Hosted PBX
In a hosted PBX environment, Enterprises rely on PBX services residing at the carrier for voice services. An SBC located at the edge of the Carrier and Enterprise protects their own networks, as well as manage any interoperability issues.


SIP Network Peering / IP Carrier Interconnect
For carriers: Move to full IP communication between carriers, removing TDM conversion and at same time improve voice quality.

Remote Workers
Connectivity between each branch office and the central IP-PBX is achieved through the internet without the complications and expense of managing VPN connections or each trunk.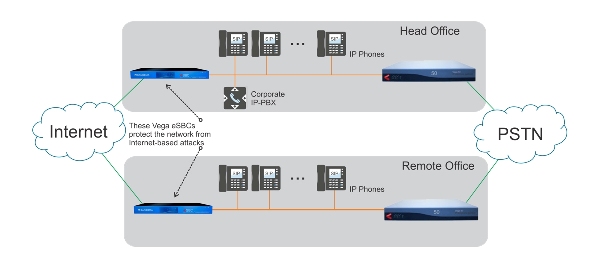 See also