Accessories

Snom A230 DECT USB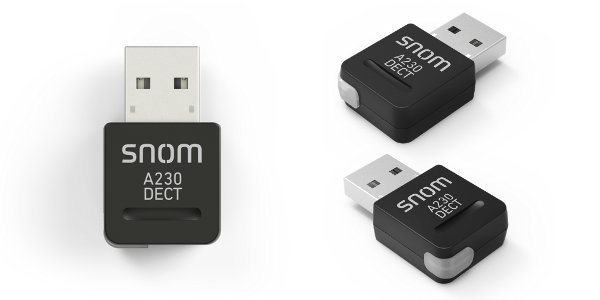 A230 DECT USB stick adds DECT functionality to any Snom desk phone that has an USB port. This way Snom phones can connect to the external speaker unit, like C52 SP speaker phone.

A230 DECT USB stick is easy to use and it doesn't require additional extensions or technical effort.

The moment you insert the dongle, the phone creates a DECT connection with the speaker and you can use C52 SP's speaker for making calls using your desk phone.

Snom A210 WLAN USB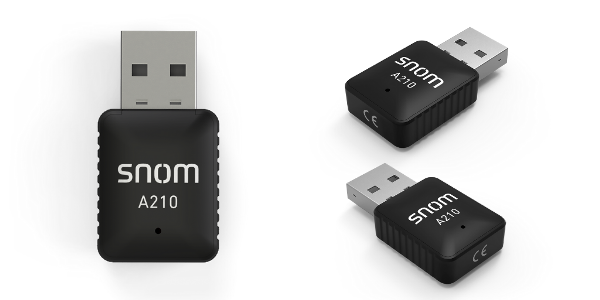 A210 WLAN USB is designed to work with Snom IP phones from D3xx and D7xx series. It is used to transform the phones into WLAN devices.

After inserting the A210 into the USB port, it is quickly configured on the phone and as soon as it connects with the local wireless network you can use all the phone's features like it's connected via cable.

For installing it use the latest V10 Beta-Firmware.