Sangoma VoIP phones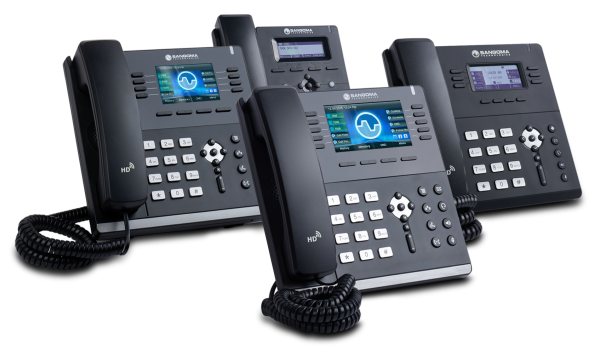 Sangoma VoIP phones and accessories


Designed exclusively for FreePBX and PBXact Sangoma VoIP phones are the next logical step in providing the full UC services.

Connection is simplified since it is done via Ethernet cable so there is no need for power cables or outlets. A single Ethernet cable per desk is required because the phones have dual Gigabit Ethernet ports with built in switch.

The phones have 5-way conference calling built-in. This, along with the fact that a user doesn't need to schedule conference bridge makes the conference calling experience easy.

A great voice quality is ensured with full duplex speakerphone and HD voice.

Integrated VPN client allows security for remote users.

Key features
Designed for FreePBX and PBXact 
Plug and play deployments with Endpoint Manager 
Zero Touch provisioning with Redirect Server 
Native VPN support
Full integration with RestAPIs Phone Apps
One stop shop for VoIP systems - gateways, SBC, cards, IP phones, software add-ons

Integrated Endpoint Manager enables users to control global settings, program phone keys, map extensions to MAC addresses and templates, upload images, download new firmware and scan for non-provisioned phones.

The phones feature Zero Touch technology that automatically connects them with Sangoma's PBX solutions the moment they are plugged into the network which makes them easily connected right out of the box.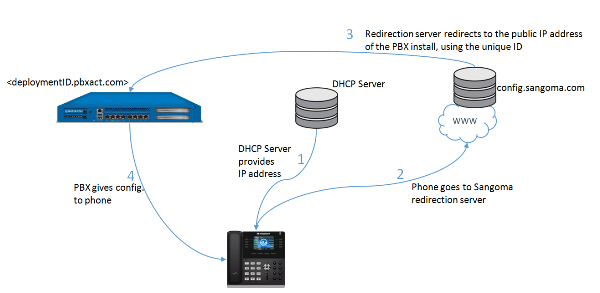 Phones come with VPN client which allows remote users to securely and easily access office based PBX.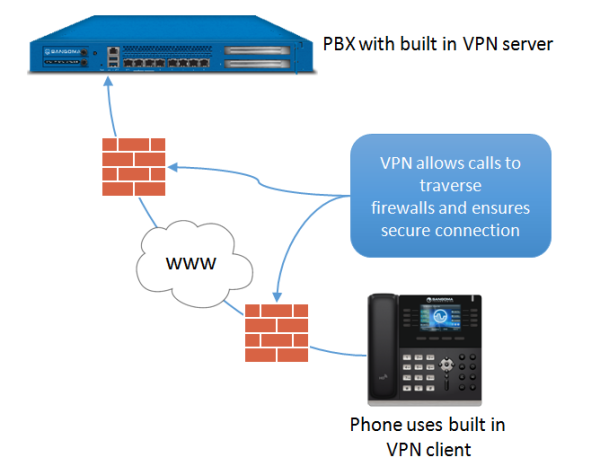 Phone apps (Parking, Follow me, Do not disturb, Conference rooms, Call forward, Call flaw control, Presence, Queues, Time conditions, Queue agents, Transfer to VM, Visual voicemail, Login Logout) are fully integrated which means that users don't need to remember feature codes or login to PBX control panel to control features.

Example 1: Call forwarding
If Call forward is enabled on the phone only, then some PBX features may not work properly. Voicemails may end up on the forwarded phone or call recording may not happen. With phone apps the call forwarding is programmed at the PBX so it keeps control of the call.


Steps
Press "Call Forwarding"
Enable this function
Enter the number

Example 2: Call flow
Call flow controls change the destination of inbound calls. In normal mode, the calls flow to a "Business Hours" IVR, but in override mode, the calls flow to a "Night" IVR. Typically this would require access to the PBX. With phone apps this can be done on the phone itself.


Steps
Press "Call Flow"
Select setting
Change the setting

---
Get the complete Sangoma solution: Private Branch Exchange (PBX), Gateways, Session Border Controllers, FreePBX Commercial Modules, PBXact and telephones – all in one bundle.