XPOL-1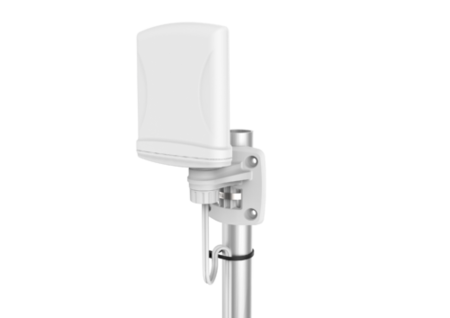 LTE Omni Directional Cross Pol outdoor Antenna
790MHz – 960Mhz & 1710MHz – 2700MHz
Max Gain: 4 dBi
The XPOL-1 is a powerful omnidirectional antenna that is capable of handling current cellular bands in the 4G, 3G and 2G networks (LTE, HSDPA, 3G, EDGE and GPRS). This antenna was also designed to be future proof and offer coverage for many of the planned wireless bands. This design makes the XPOL-1 a highly cost-effective antenna.
The Cross Polarised All Band Omnidirectional LTE Antenna can be mounted on windows, walls or poles. It Is a dual polarised antenna that supports frequencies in the LTE band in all directions, thereby enhancing cellular signal and supporting the user's benefit of his or her wireless device.
This antenna is supplied with 2 x 5 metre low loss cable and it can support frequencies in the 790 – 960, 1 710 – 2 700 MHz.
This antenna supports multiple inputs and multiple outputs and it is very robust, lightweight and water resistant. This omnidirectional LTE antenna is ideal for urban environments.
Please have a look at the attached product data and available downloadable documentation for more information on this product.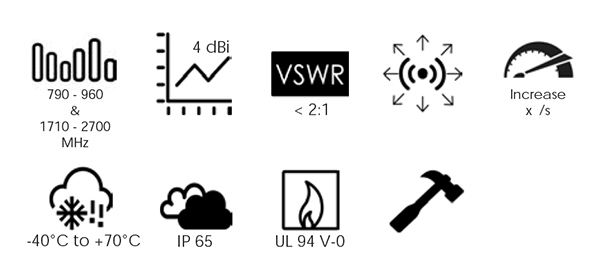 Futureproof omni-directional wideband LTE antenna
Backwards compatible with 3G, 2G technologies
Two antennas in one enclosure for optimal LTE performance
Improves mobile network subscriber's user experience
Increased connectivity stability
Weather- and vandal proof enclosure
Pole, wall or window mountable