FreePBX Appliances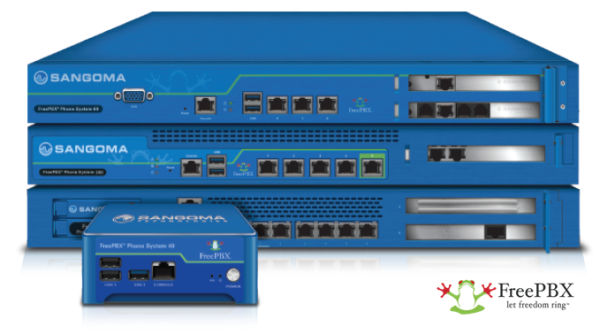 The FreePBX appliance is a purpose-built, high-performance PBX solution. Designed and rigorously tested for optimal performance, this is the only officially supported hardware solution for FreePBX. The appliance comes preloaded with the FreePBX Distro and includes a one-year warranty.

Featuring the FreePBX Distro, this appliance is an ideal fit for businesses looking to get more from a PBX. With millions of deployments throughout the world, FreePBX is relied upon daily by everyone from enterprises to startups.

Leveraging the power of FreePBX has enabled businesses to grow while keeping communication expenses minimal. The FreePBX Distro has made deploying, configuring and using a PBX system easier than ever. With an easy-to-use GUI (Graphical User Interface), getting started is a breeze!

Download FreePBX Appliance series Brochure

See also

FreePBX Phone Systems

FreePBX Phone System 40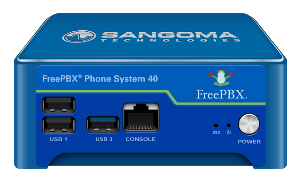 Features
FreePBX Distro Pre-loaded
40 Users/30 Simutaneous Calls
Intel Quad Core
Single 120GB SSD
2GB Ram
4 GB Network Ports
Small Form Factor Case
Console Web GUI SSH
1 VGA Port
Dimensions: 127 x 127 x 50 mm
Wall mount plate included
1 Year Warranty

FreePBX Phone System 60


Features
FreePBX Distro Pre-loaded
60 Users/40 Simultaneous Calls
Intel Celeron Quad Core
Single 120GB SSD
2GB Ram
3 GB Network Ports
2 PCI Express Slots
1U Form Factor Case (Ear brackets included)
Local VGA / Console Web GUI SSH
Dimensions: 431 x 44 x 323 mm
1 Year Warranty

FreePBX Phone System 75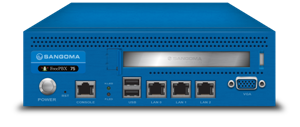 Features
FreePBX Distro Pre-loaded
75 users/45 simultaneous calls
Intel Celeron Quad Core
Single 120GB SSD
2GB Ram
3 GB Network Ports
1 PCI Express slot
Small Form Factor Case
Local VGA
Console Web GUI SSH
Dimensions: 350 x 290 x 60 mm
1 Year Warranty

FreePBX Phone System 100


Features
FreePBX Distro Pre-loaded
100 Users/60 Simultaneous Calls
Intel Celeron Quad Core
Single 250GB SSD
4GB Ram
3 GB Network Ports
2 PCI Express Slots
1U Form Factor Case (Ear brackets included)
Console Web GUI SSH
Dimensions: 431 x 44 x 305 mm
1 Year Warranty

FreePBX Phone System 400


Features
FreePBX Distro Pre-loaded
400 users/150 simultaneous calls
Intel Core i5
Dual 240GB SSD
8GB Ram
6 Onboard GB Network Ports
4 PCI Express slot
1U Form Factor Case (Ear brackets included)
Local VGA
Console Web GUI SSH
Dimensions: 430 x 520 x 44.5 mm
1 Year Warranty

FreePBX Phone System 1200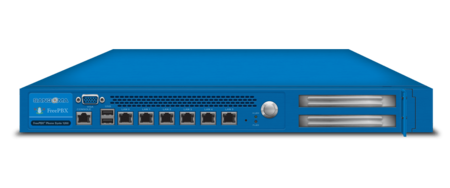 Features
FreePBX Distro Pre-loaded
1200 Users/350 Simultaneous Calls
Intel i7 Quad Core
Dual 500GB SSD Drives with raid
16 GB of memory
6 onboard GB network ports
4 PCI Express Slots
1U Server (Sliding rails included)
Console Web GUI SSH
Dimensions: 430 x 520 x 44.5 mm
1 Year Warranty