iQsim M100 Gateway


M100 IP/GSM gateway offers up to 8 GSM channels in a 1U low footprint format. It can be deployed at customer premises such as retail outlets, small offices, collocations and residential environments. Combined with iQsim SIM Server technology, M100 gateway offers the ideal solution for distributed calls and/or SMS termination.

Since it is compatible with IRON SIM Server where the entire configuration is centralized, only two things are required for its installation: Ethernet and power cable. M100 is ready to accept call and/or SMS and route them to the mobile network.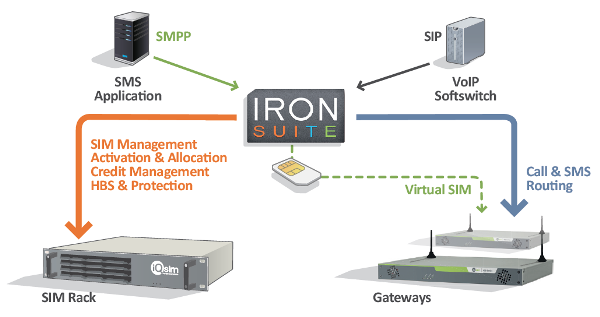 M100 gateways are deployed SIM-Iess. Once installed in their locations, they connect themselves to the IRON SIM Server to receive SIM cards. This offers the flexibility to use any SIM card onto any GSM port at any time and also to store all SIM cards in a secured place avoiding loss or theft.

M100 gateway embeds state-of-the-art GSM engines as well as a unique voice detection technology to provide optimal voice quality and fast service routing.
Quad-Band GSM modules
4 or 8 GSM ports in a 1U format
IRON Suite Compatible and Ready
Dynamic IP Support and NAT transversal
DHCP Support for an easy deployment
Fanless - Noise Level 0 dB


See also