Telephony Cards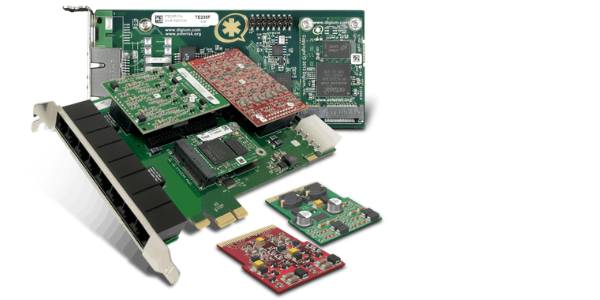 An important hardware part of telephone systems that integrate with computers is telephony cards. They are in charge of powering PBXes, IVRs, and call center applications.

Our offer consists of premium quality Sangoma and Digium telephony cards. They are compatible with most commercially available servers and motherboards. Asterisk- and FreePBX-based phone system users say that these cards are their first choice. SS7 and Voice API integrators, also, prefer these cards.

The telephony cards support a wide range of protocols, like analog, PRI, BRI, CAS MFCR2, SS7, and WAN.

Check out the card types