XPOL-13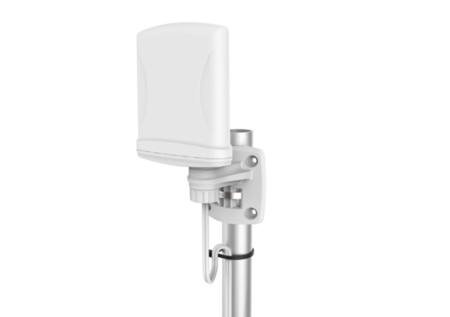 3400 – 3800 MHZ HIGH GAIN XPOL CPE LTE/WIMAX ANTENNA
Max Gain: 10.5 dBi
The antenna provides an innovative solution for the signal enhancement of 4G/WiMAX / 3.4 – 3.8 GHz networks. It is a unique window, wall- or pole-mountable, dual polarised, full LTE band antenna. Incorporating two separately fed ultra wideband elements in a singlehousing, the antenna is equipped to provide client-side MiMo and diversity support for the networks of today and tomorrow.
This is a cost effective solution for enhancing signal reception and throughput. The XPOL-13 antenna increases signal reliability,ensures higher data throughput for users and provides a stable, high quality connection.
This improves user experience and secures client retention. It is ideal for any application using the 3.4 – 3.8 GHz LTE/WiMax network.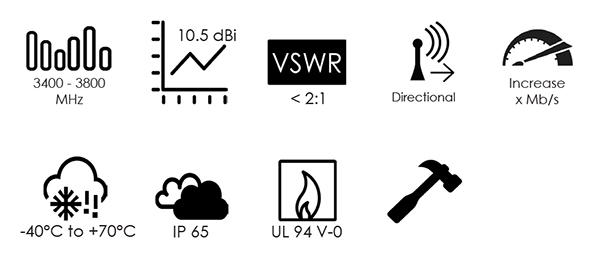 Two antennas in one enclosure for optimal 3.4 – 3.8 GHz LTE/WiMax performance
Improves mobile network subscriber's user experience
Increased connectivity stability
Weatherproof enclosure
Pole, wall or window mountable