VoIP Phones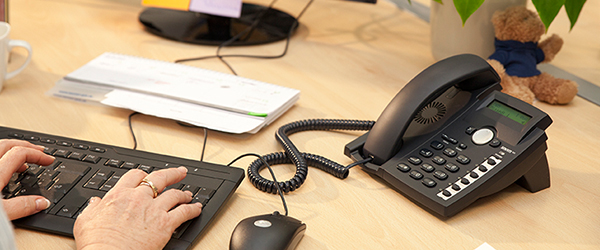 VoIP phones have become very important component of everyday business. Many companies have already switched from legacy to VoIP telephony. One of the main reasons for using VoIP phones are the numerous useful features that analog phones don't support.

Apart from standard features like caller ID, group directory, phonebook, voicemail, call forwarding, call waiting, holding, etc VoIP phones go further. So, you have programmable and reprogrammable soft and hard function keys, conference calling, high voice quality, LCD color displays, call recording, IVR, voicemail to email, multi-language menus, music player and so much more.

If you wish to improve your business continuity and modernize your day to day telephone communication, both within your company and towards your business partners, check the VoIP phones we have in our offer.