Published October 03, 2018 09:13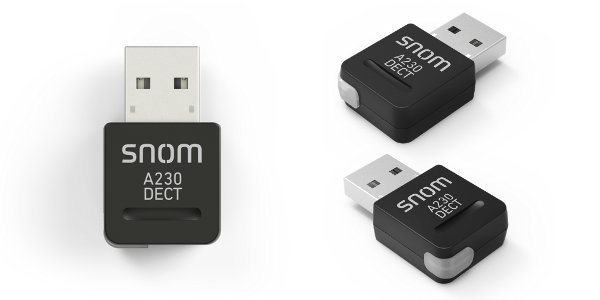 This small device adds DECT functionality to any Snom desk phone that has an USB port.

Unlike dedicated conferencing solutions that require integration into your network and an additional phone number, A230 DECT USB doesn't require any of these things.

After you insert it into the phone's USB port, the desk phone creates a DECT connection with an external speaker unit. In this case the unit is C52 SP speaker phone. Now your phone is ready to use C52 SP's speakers.

You can place C52 SP within a 25m range from the A230 and make a call from your phone.

This short video shows how easy it is to use A230 DECT USB with your phone.

---