Published August 12, 2019 09:50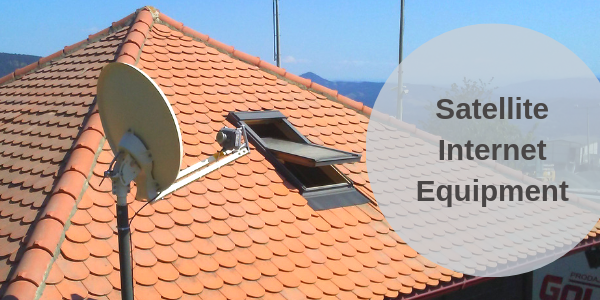 We have unboxed modem and TRIA (transceiver) units. Modem is an indoor unit while TRIA goes outdoor. The third part is a satellite dish. We took photos of it after the installation in a quarry.

Upon opening the modem box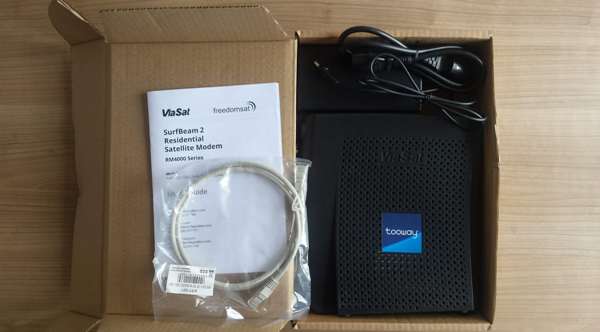 In the box
Modem
Power supply cable
PoE
User guide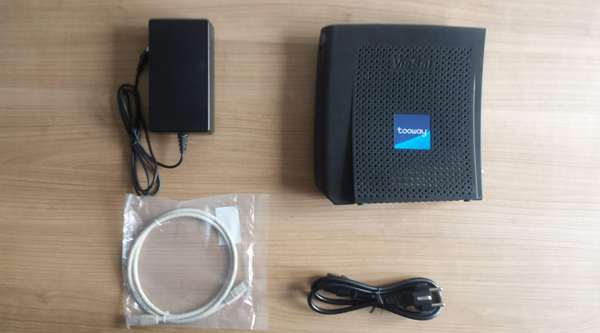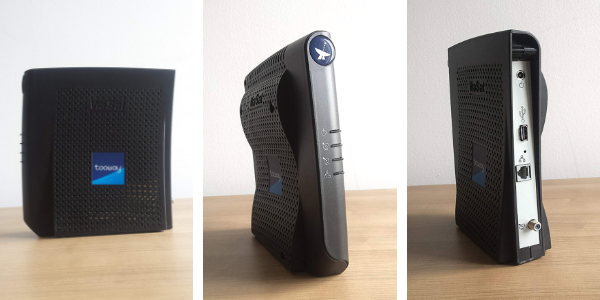 Ball pen for scale
The image is not skewed. It's just the shape of the modem.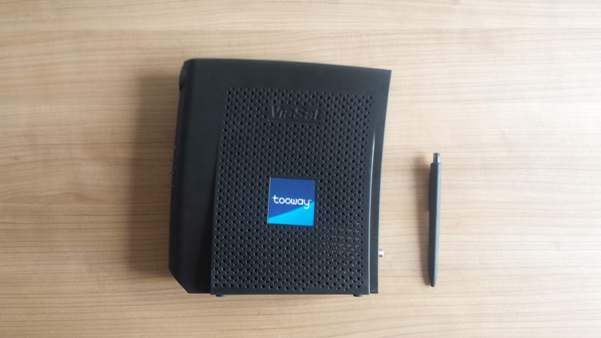 Upon opening the TRIA box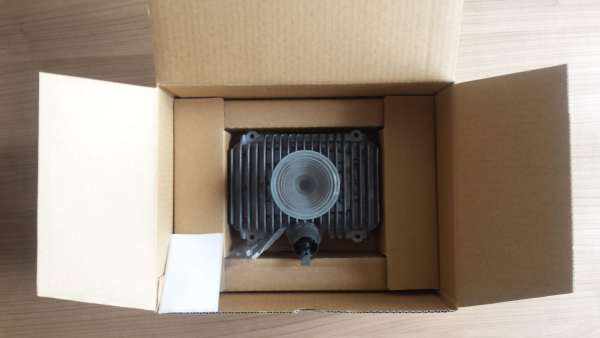 In the box
Transceiver
F connectors
Bolts and nuts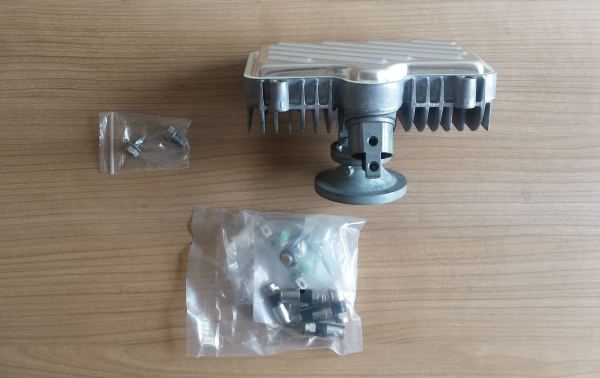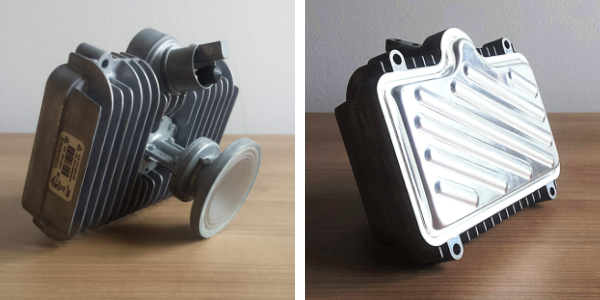 Ball pen for scale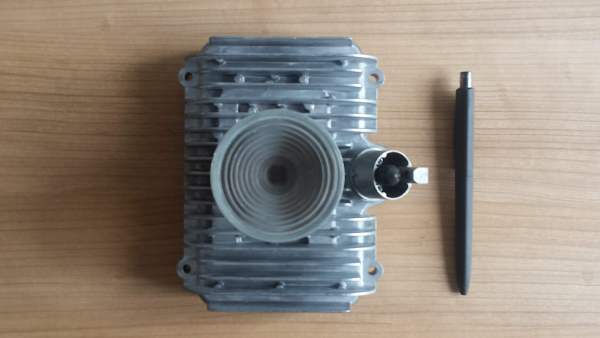 Installed satellite dish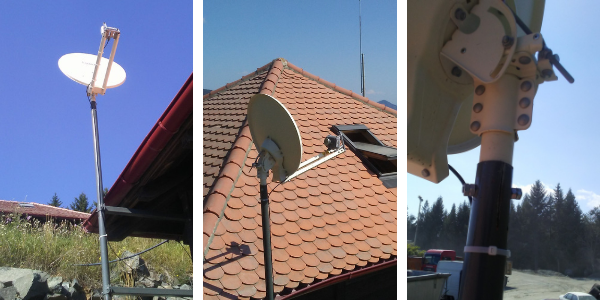 ---