Published June 12, 2019 12:59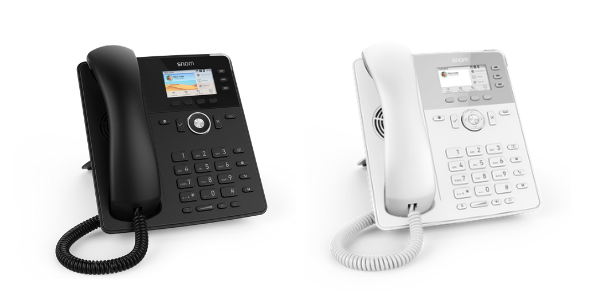 The freshest entry-level phone from Snom was launched last week – Snom D717 IP phone.

The phone features HD audio quality for which all Snom phones are known, and 6 SIP identities.

D717 model has a color display equipped with ambient light sensor. The sensor adjusts the brightness of the display according to ambient lighting. This way it reduces power consumption which in larger deployments can reduce company's costs and carbon footprint.

With Snom D717 you can use USB headsets.

This model works with all major IP PBXes.

Thanks to its affordable price Snom D717 is a good fit for office use, reception desks, retail stores, etc.

We'd like to remind you that all Snom devices come with a 3-year guarantee.

---