Published April 21, 2017 12:01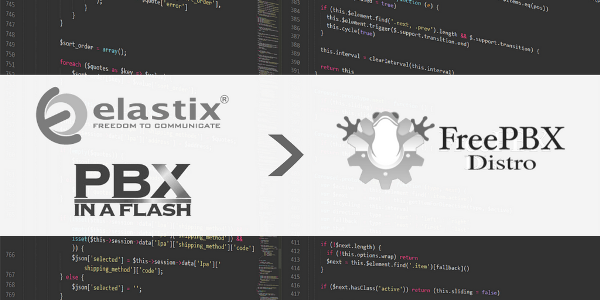 As you probably know, 3CX purchased Elastix and PBXinaFlash (PIAF). After this acquisition 3CX closed the offerings of these two brands that were based on FreePBX.

Users that wish to stay in the FreePBX ecosystem were affected by this move. In order to help such users, Sangoma has released a tool that coverts Elastix and PIAF into FreePBX Distro. The tool is still in the testing phase, but it can be used to migrate machines.

Data that WILL be migrated
PBX related settings such as extensions, routes, trunks, music on hold, IVRs, ring groups, queues, and anything you setup related to the PBX that is part of normal FreePBX
Sound files such as custom music on hold, voicemails, voicemail greetings, system recordings

Data that WILL NOT be migrated
Call history - you need to manually copy the CDR databases in order to preserve them
User fax configuration
Any "custom" configuration files
Settings made inside non FreePBX based modules

Here you can find a video and the description of the migration process alongside recommendations and safety precautions.

---