Published August 04, 2017 08:22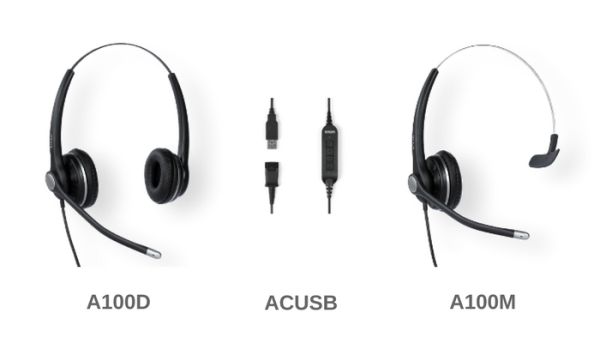 Snom introduced new headsets – A100D and A100M – designed for comfortable use and increased productivity.

They are extremely light weight.

Thanks to optimized speaker tuning, the audio is crystal clear. The person you're speaking with will hear you excellently because of the passive noise cancelling microphone. This microphone ensures clear voice transmission in the noisy environments.

These headsets can be connected to any Snom landline phones or PCs that have USB ports via ACUSB cable.

---