Published May 23, 2019 10:07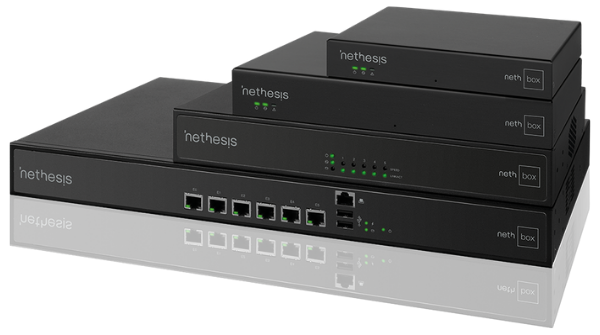 NethVoice and NethSecurity can be two things – open source software solution and appliances with preinstalled open source software solutions.

The shortest description for the software part is as follows
NethVoice is an open source IP PBX
NethSecurity is an UTM firewall

NethVoice provides integrated communication: call, chat, SMS, email. It detects all IP phones in your network and automatically configures them via simple wizard. It's based on CentOS and uses the best of FreePBX and Asterisk.

NethSecurity manages corporate and network security and has an effective antivirus and antispam protection with ability to set content filtering. It's based on CentOS.

As for the hardware part, it's all mentioned above packed in a box.

NethVoice appliances come with NethVoice previously installed. Their capacity ranges from 10 to 150 simultaneous calls.

NethSecurity appliances have NethSecurity preinstalled. Their capacity ranges from 20 to 150 users/workstations.

On both types of appliances NethService can be installed. In short, NethService is a file server and collaboration suite. It features active directory and GPO, shared folders, web portal management, fax server, virtualization, mail server, etc.

---