Published Δευτέρα 04 Δεκέμβριος 2017 09:51:00 UTC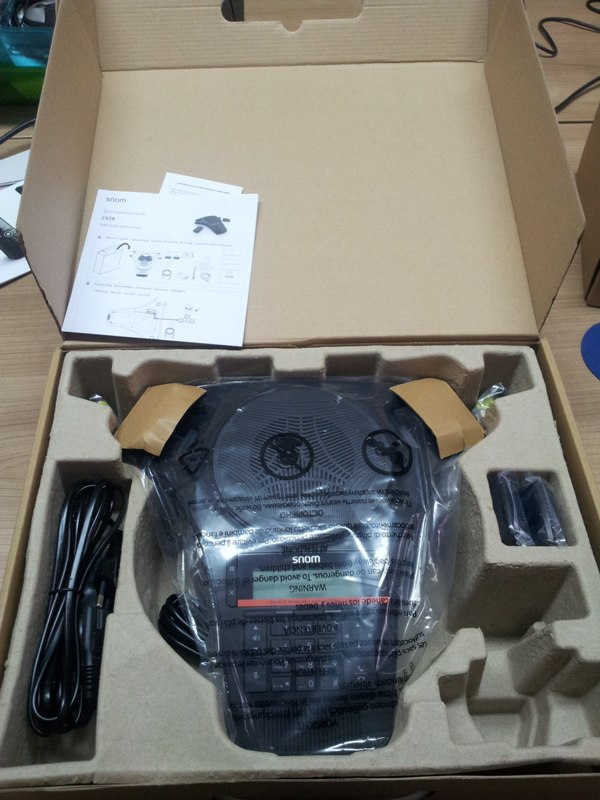 In the box:
2 wireless DECT microphones (back covers and batteries are packed separately)
2 Ethernet cables
Power cable
PoE PSU
Manual

DECT microphones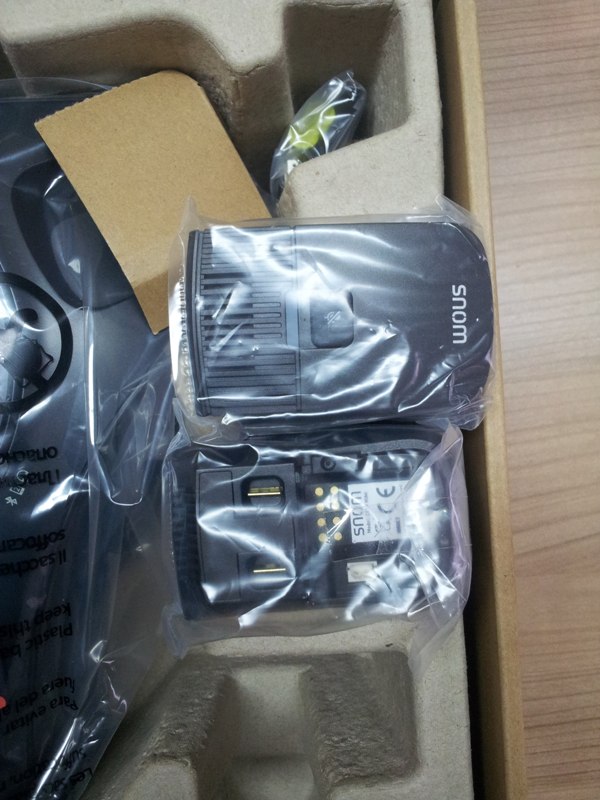 As mentioned earlier, back covers and batteries are separately packed.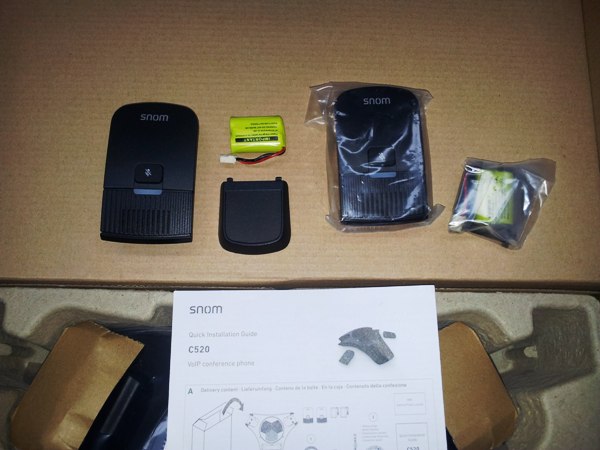 Cables and PSU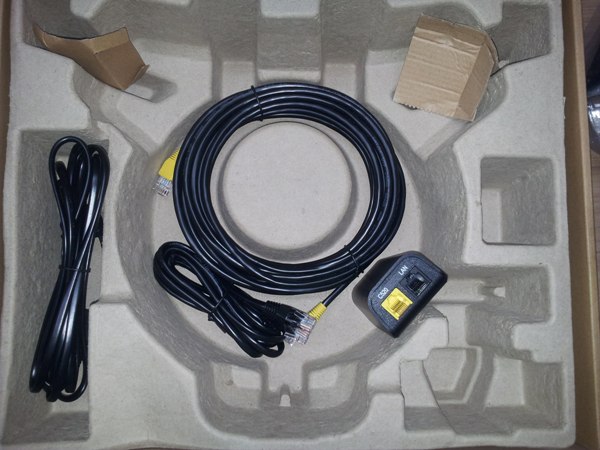 C520 keypad close-up

Phone keypad fells very soft and comfortable. What is also comfortable and satisfying is the feeling you get when you peel off the protective cover. Our urge to peal it off was strong but we resisted. :)

An interesting thing about the cover is that the very end on the right of the red strip is not glued to the device which enables you to easily remove it. You don't have to scratch the edge with your nails.

Ball pen for scale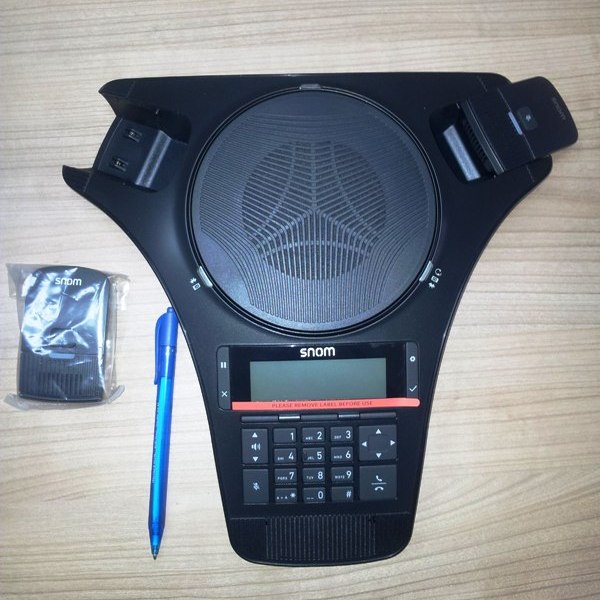 ---