ClearBOX Servers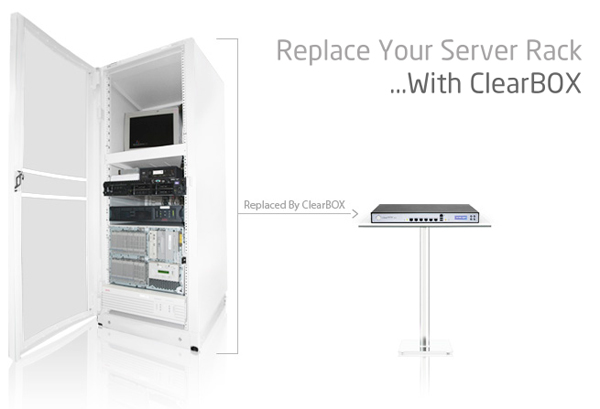 With the simplicity and power of ClearBOX you can now serve your entire environment with just one hardware appliance. With ClearBOX, SMBs will never need a server rack again.

Server
ClearBOX comes with MySQL, web server and RAID support. With its comprehensive functionality and reliable design, ClearBOX will fulfill all of your IT needs in one appliance.

Network
Configuring your network is now easy! With ClearBOX you have a simple plug-n-play solution that automatically recognizes your network hardware and software. Manage domains, directories, files, print, messaging and everything in-between with the simple ClearOS interface that comes pre-configured in ClearBOX.

Gateway
Protect your network by securing the gateway. ClearBOX comes loaded with all the functionality needed to address the security issues at the gateway. With Intrusion Detection/Prevention, Firewall, Anti-Malware, Content-Filtration and more, ClearBOX is a complete Gateway solution.